For the Love of Making Music within the Community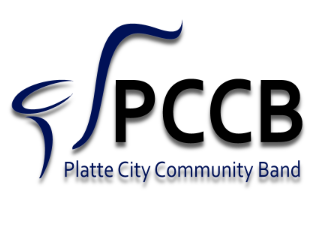 THE PLATTE CITY COMMUNITY BAND IS AN ORGANIZATION DRAWING INDIVIDUALS TOGETHER TO EXPERIENCE THE JOY AND PASSION OF MAKING AND PERFORMING MUSIC FOR THEMSELVES AND THEIR COMMUNITY.
New band members welcome!
Contact band director, Jim Edwards at
PCCBDirector@gmail.com or 816.590.9301.
Rehearsals are Tuesday evenings from 7:00pm to 9:00pm at the Platte County High School Band Room.
We hope you'll join us at our next FREE event!